This staircase is going to be the death of me. I am certain.
See all those tiny bits of carpeting still stuck on the stairs? Well, instead of using a tack strip, like normal carpet installers would, the old homeowners thought a quick upholstery stapler was the solution. This is what my husband likes to call a 'JimmyJoe' job. Terribly awful DIY skills were used by the previous homeowners in this house. I could go on, but I won't.
Instead, I'll tell you about the four blisters on my hands. I got them from removing all those staples from the oak treads and risers using a pair of needle nose pliers. My hands were bleeding! So much for that manicure...
Now that the staples have been removed, I am hard at work sanding, prepping and painting my staircase. Here are the colours we have chosen: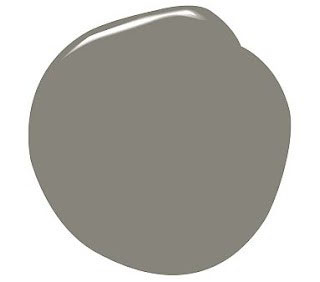 BM Chelsea Gray for the treads.
BM White Dove for the risers and trim.
Yes, this means I will be painting out the trim on the entire staircase. It is looking rather horrible right now - chipped and dingy cream coloured paint. This should be quite an improvement! I will be back with more progress shots on Friday!
xo Meg